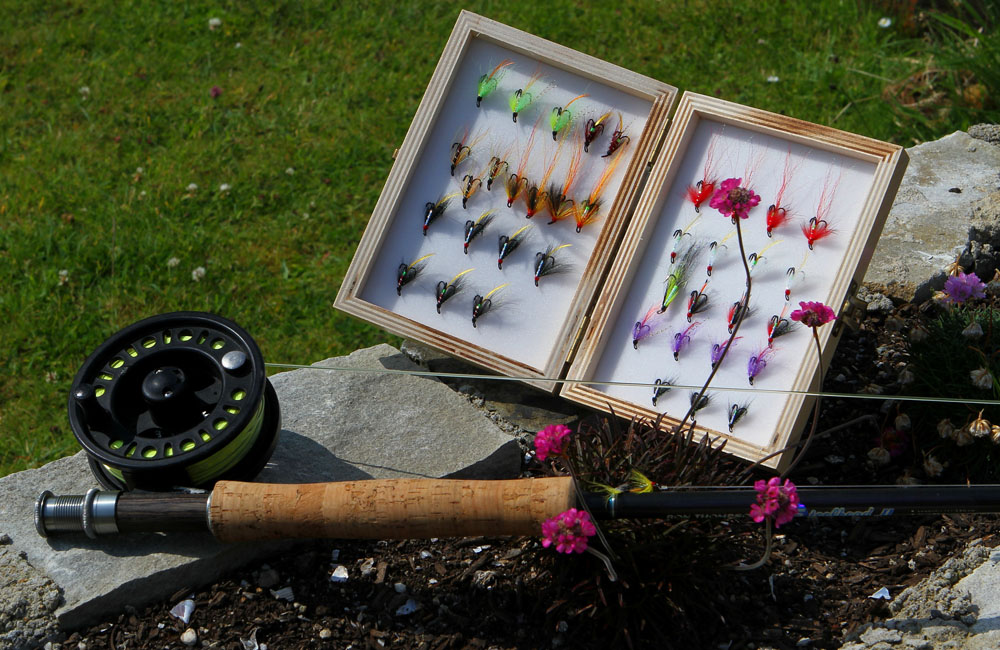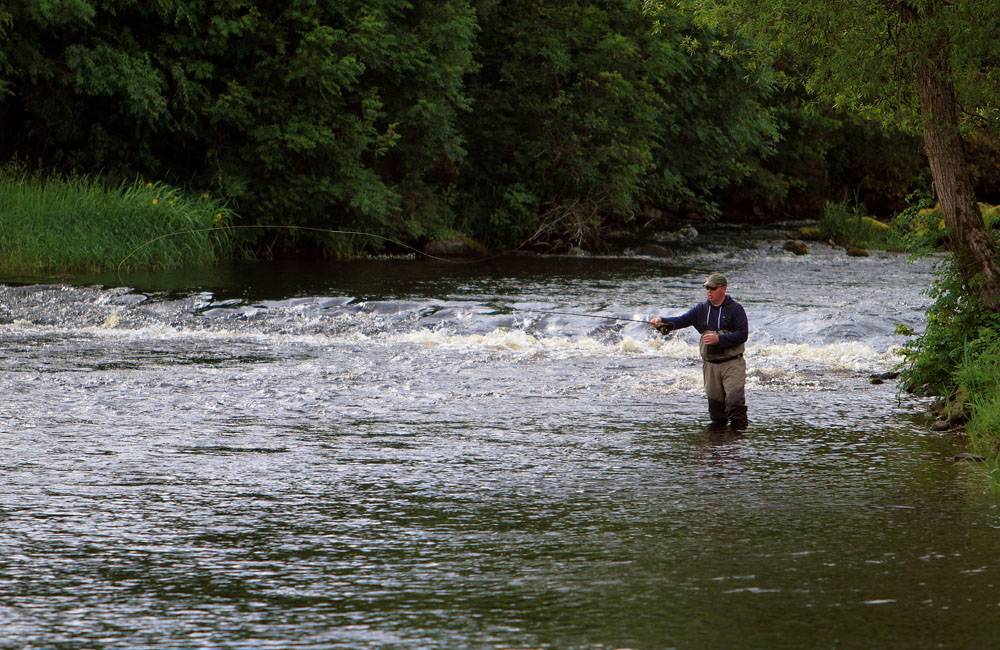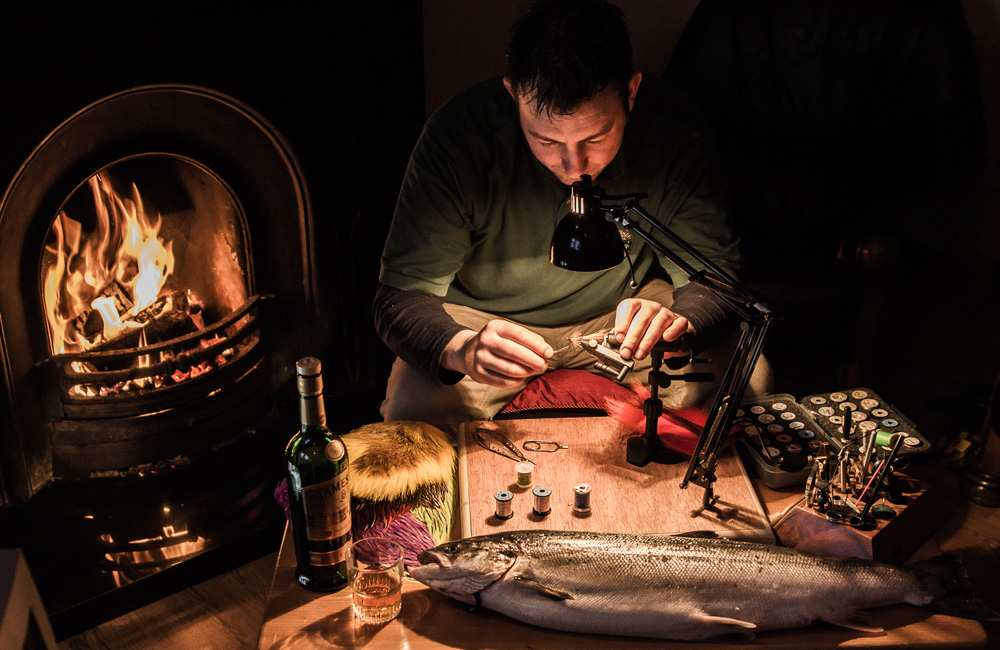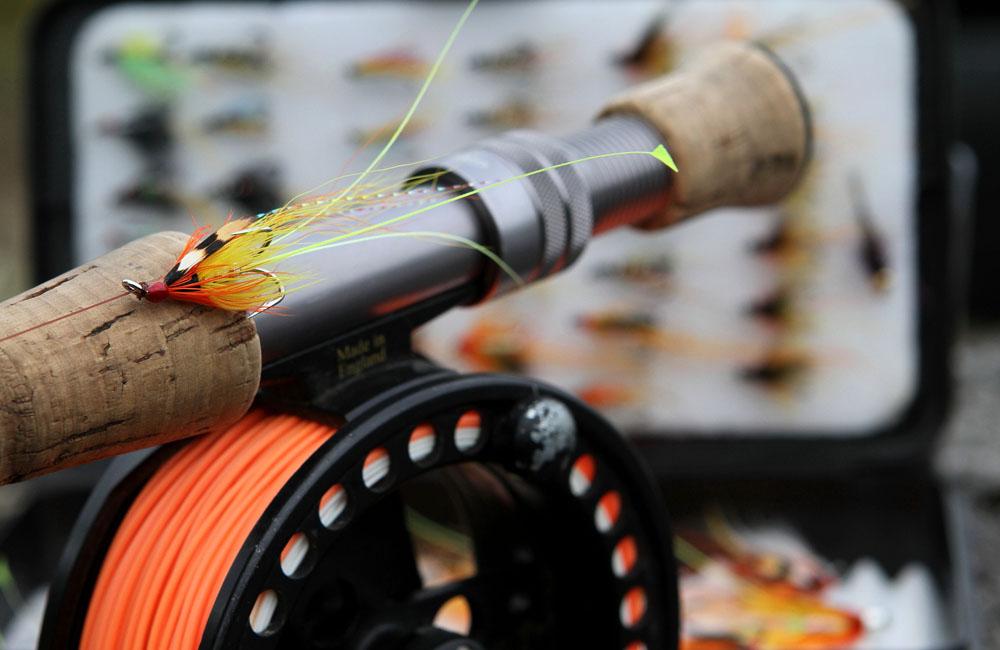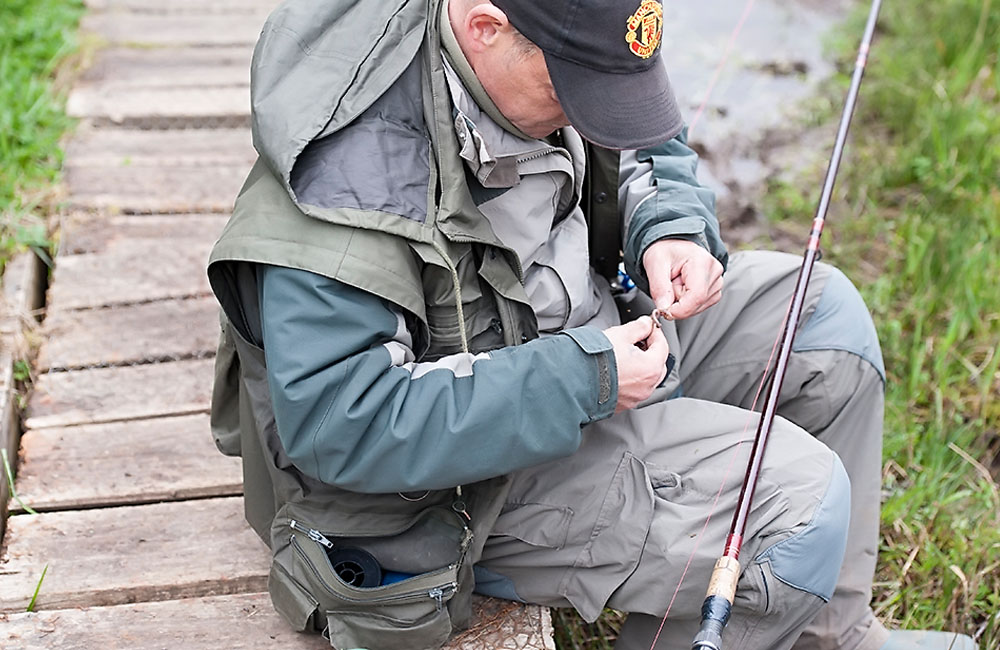 Fishing Tackle for fishing The Drowes & Lough Melvin
Spinning/Bait Fishing:
Ideally the Angler intent on Spinning, worming or Shrimping should come equipped with a suitable spinning or worming rod about 10′ to 12′ in length. It should be matched to a reel loaded with line of no less than 12Lb breaking Strai and capable of launching small baits to about 40 or 50g.
A net, wading gear and suitable wet weather wear are recommended and a selection of spinners to include Rappalas, Tobies, Silver and Gold Devon Minnows, spoons and Flying C's. Depending on the state of the water, each are succesful lures. We stock a limited range at our tackle shop on the Estate.
Fly Fishing:
A 10′ 6″ Single hander handling a #7 line or more would be recommended as a good all rounder on the Drowes under most conditions. However with a little wind about a 14′ double hander handling #8 or 9 lines with an assortment of tips should be adequate to cope and should be considered especially for Spring conditions.
The Drowes is a relatively narrow as well as shallow river and wading is not really encouraged or necessary. However one may find a pair of waders an asset in wet conditions and should not be left behind!
Salmon Flies – Recommended Patterns:
Silver Rat, Lady Etna, Silver Doctor, Ally Shrimp, Bann Special, Foxford Shrimp, Apache Shrimp, Hairy Mary, Thunder & Lightning, Peter Ross and Curry's Red Shrimp.
Hook – sizes: Spring Salmon 8-12, Grilse 12-16
Name:
Bann Special Shrimp
Foxford Shrimp
Tag:
Oval Silver
Oval Silver
Tail:
Golden Pheasant
Red Breast Feather
Golden Pheasant
Red Breast Feather
Rib:
Oval Silver
Oval Silver
Rear Body:
Yellow Floss/Seals' Fur
Black Seals' Fur
Middle Hackle:
Hot Orange
Badger Cock
Front Body:
Black Floss/Seals' fur
Fiery Brown Seals' fur
Cheeks:
Jungle Cock
Roofed Jungle Cock
Front Hackle:
Silver Badger
Rich Ginger
Head:
Black
Red
Name:
Apache Shrimp
Wilkinson (Light) Shrimp
Tag:
 Oval Silver
 Oval Silver
Tail:
 Golden Pheasant
Red  Breast Feather
 Golden Pheasant
Red  Breast Feather
Rib:
 Oval Silver
 Oval Silver
Rear Body:
 Golden Yellow Floss
 Flat Silver Tinsel
Middle Hackle:
 Golden Yellow
 Magenta Cock
Front Body:
 Scarlet Floss/Seals' fur
 Flat Silver Tinsel
Cheeks:
 Roofed Jungle Cock
Front Hackle:
 Scarlet
 Medium Blue
Head:
 Black
 Red
River Fishing for Trout:
A rod of about 8'6″ to 10′ in length handling a #5 or 6 line should be adequate to take fish on the Drowes. Small flies work well to about size 22 and recommended flies include the Duster the Badger & Black, Olives Blae Black etc.