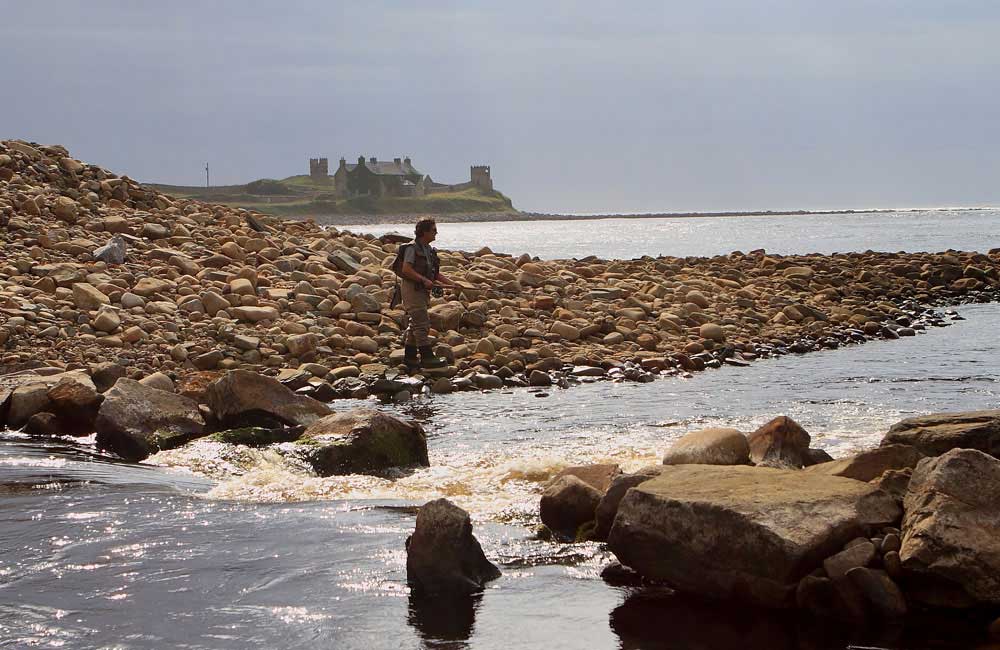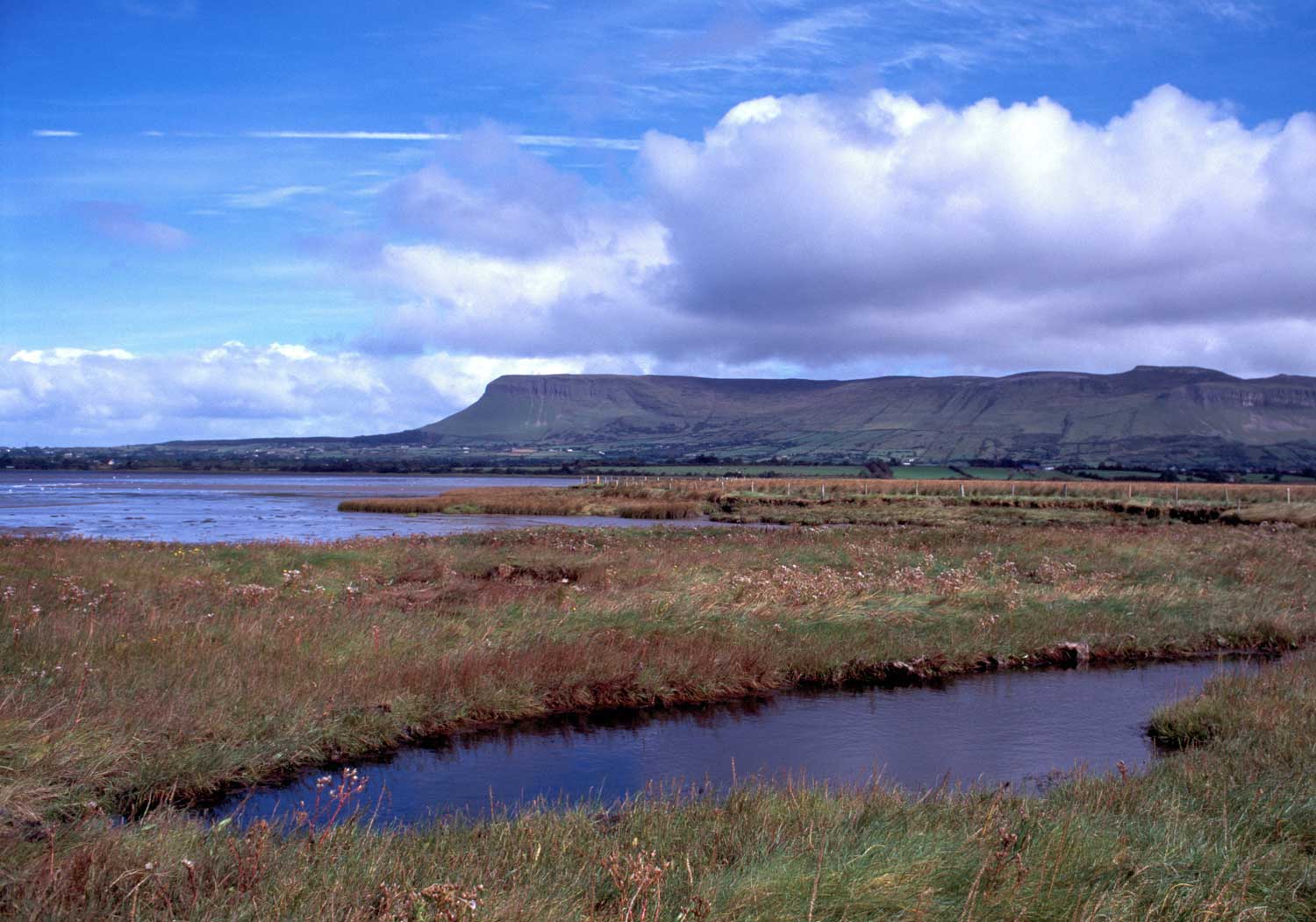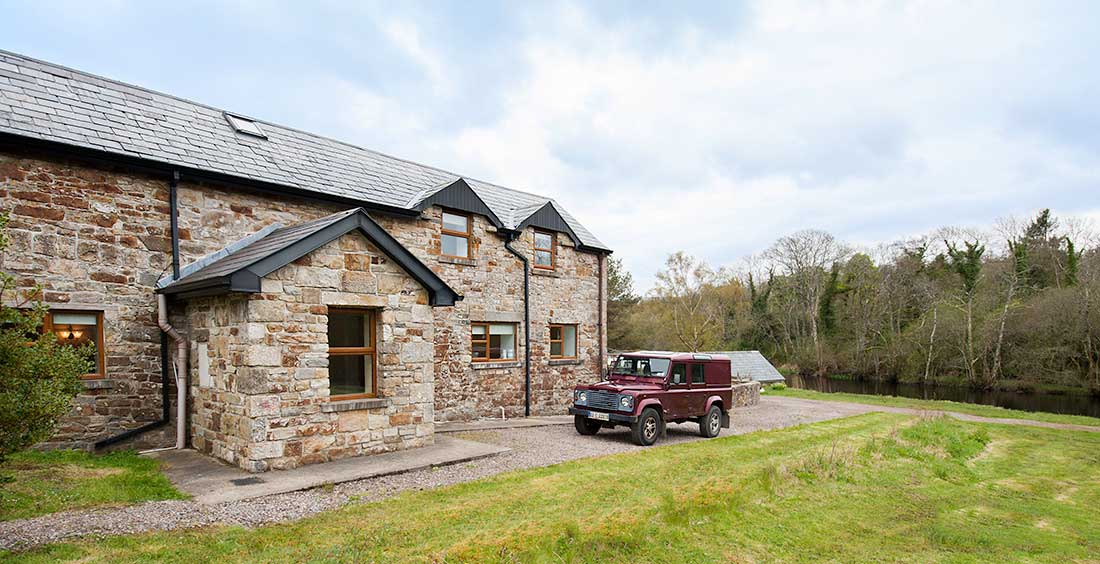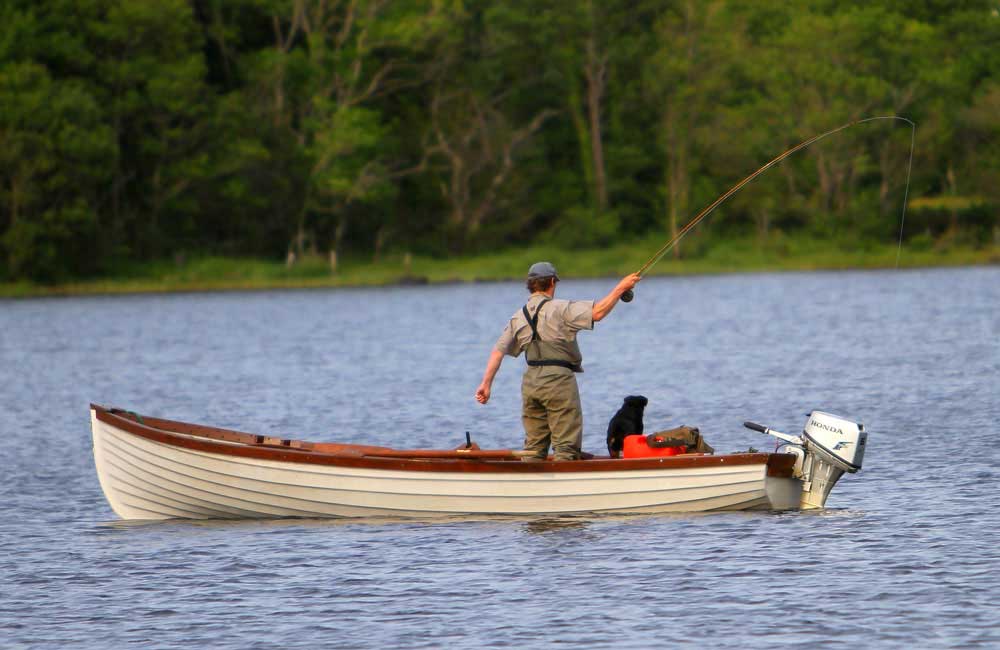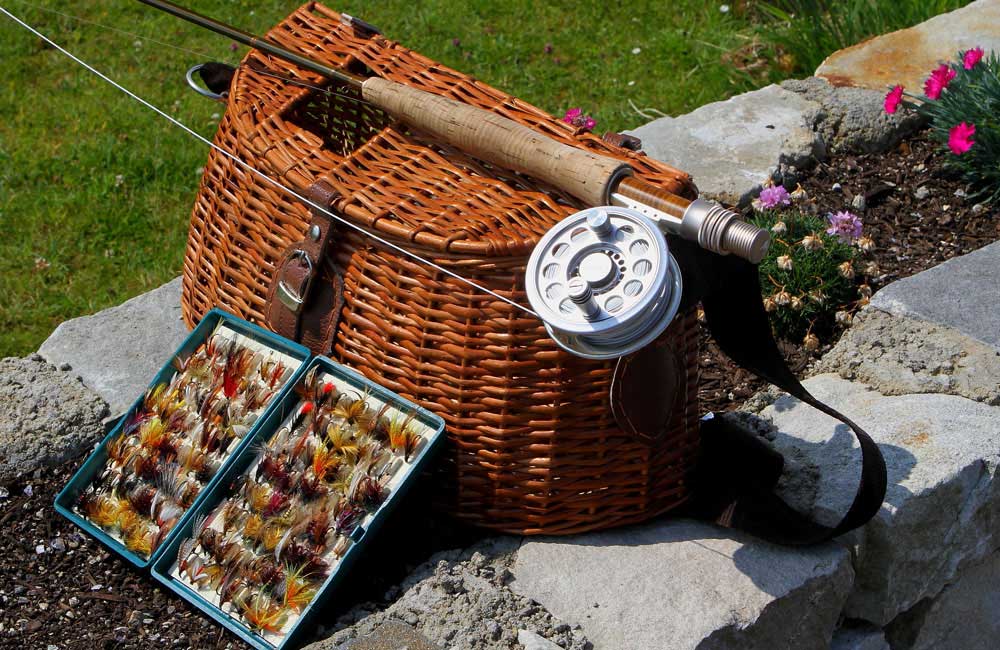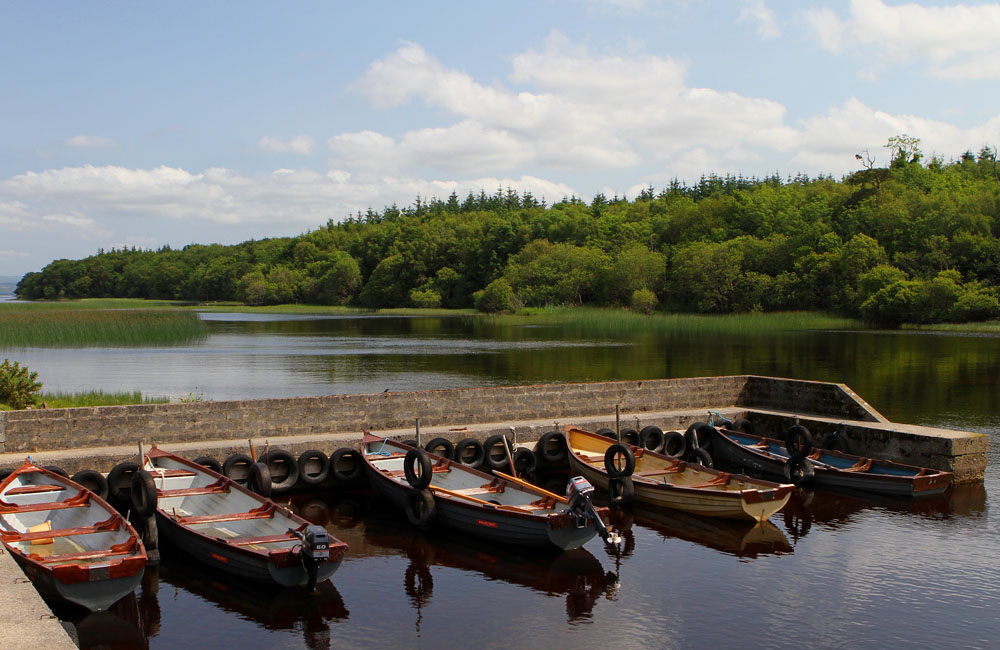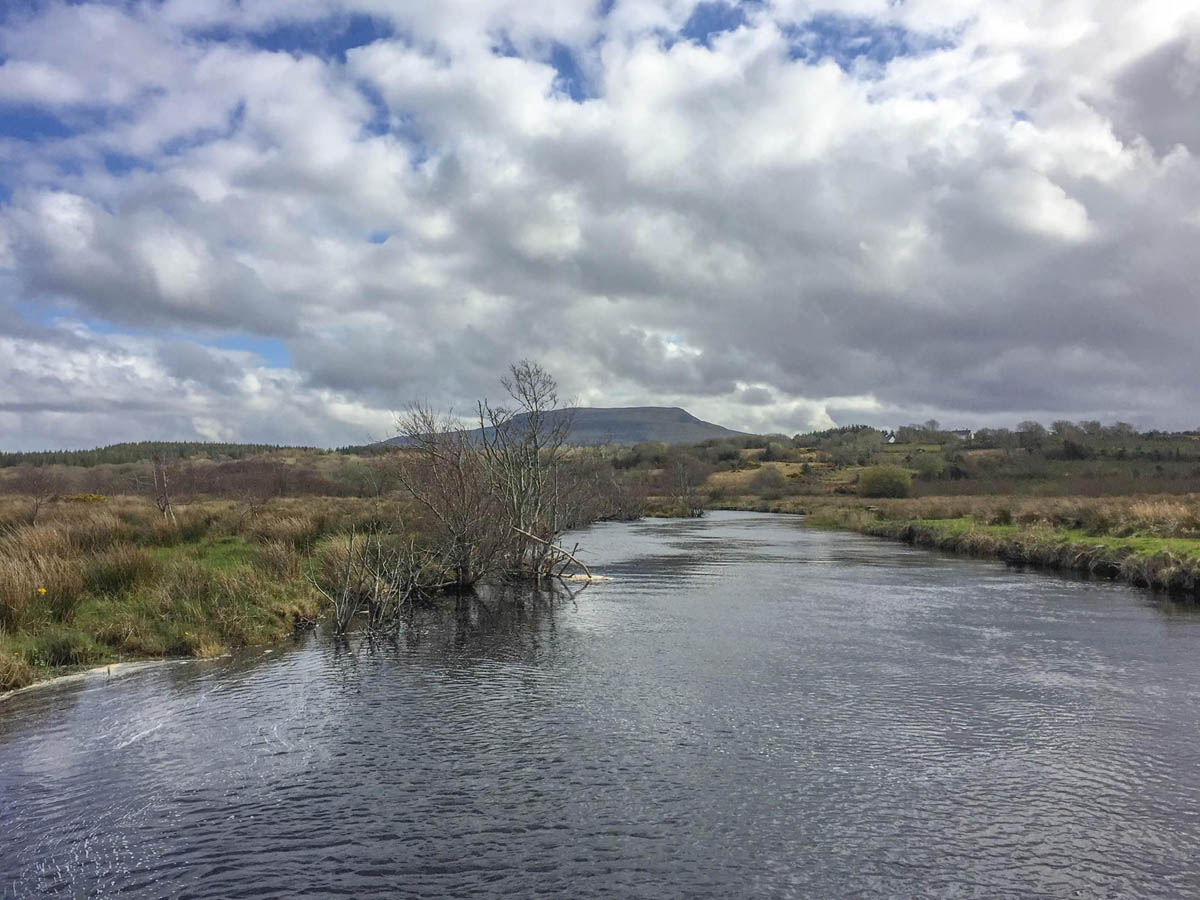 The Drowes
The Drowes has a lot to offer the salmon and trout angler and is heralded by many as the top Irish Spring Salmon Fishery. There is also a healthy grilse run during the summer months and brown trout fishing can also be excellent from early summer.
The peak of the spring salmon run occurs in March/April while the peak of the grilse run occurs in June/July.
Access
Access on the Drowes is aided by the provision of miles of wooden walkways and stiles along its bank, making fishing possible for the less able bodied.
Lough Melvin
Lough Melvin is the most important salmonoid fishery in the north west of Ireland. Melvin is 8 miles long by 2 miles wide and covers an area of 2000 hectares.
The lake is unique in that it holds a stock of 4 distinct species of trout. These are, common brown trout, sonaghan (salmo nigrippinis), gillaroo (salmo stomachius) and ferox (salmon ferox). These species are genetically distinct and can be readily identified by their colours, spotting patterns and shapes.
Wet fly fishing with a cast of 3 to 4 flies is the traditional method of trout fishing on Melvin. Some of the favourite patterns include; Bibio, Sooty Olive, Claret Bumble, Golden Olive Bumble, Gorgeous George and Green Peter. Trolling with Rappallas, Tasmanians and Tobies is the preferred method for pursuing salmon and the large ferox trout of the Lough.
Coarse Fishing
For anglers interested in coarse fishing for species such as pike, perch, rudd or roach, a boat is available on nearby Glenade Lake, located in a picturesque valley 15 minutes drive from the fishery.
However there is also a large pool of perch and roach to be had within our own Lough Melvin.
Other Fishing
The game fishing experience extends our boundaries with an excellent choice of alternative rivers that can be fished while staying with us.The Finn, Glen, Owenea, Easky and even the Famous River Moy are but a few to mention and are within easy travelling distance from the Estate.
We can provide contact information as to where best to obtain permits and licenses for these rivers.
There's also a wider choice – Additionally we can cater for our guests intent on Sea Angling or Pike Angling activity. We have excellent connections with local Charter Boat Skippers or boat hire outlets.
Ask at the Tackle Shop Upon Arrival for Further Details
Our Friendly team of dedicated professionals are ready to do what ever it takes to make your stay, a wonderful one.